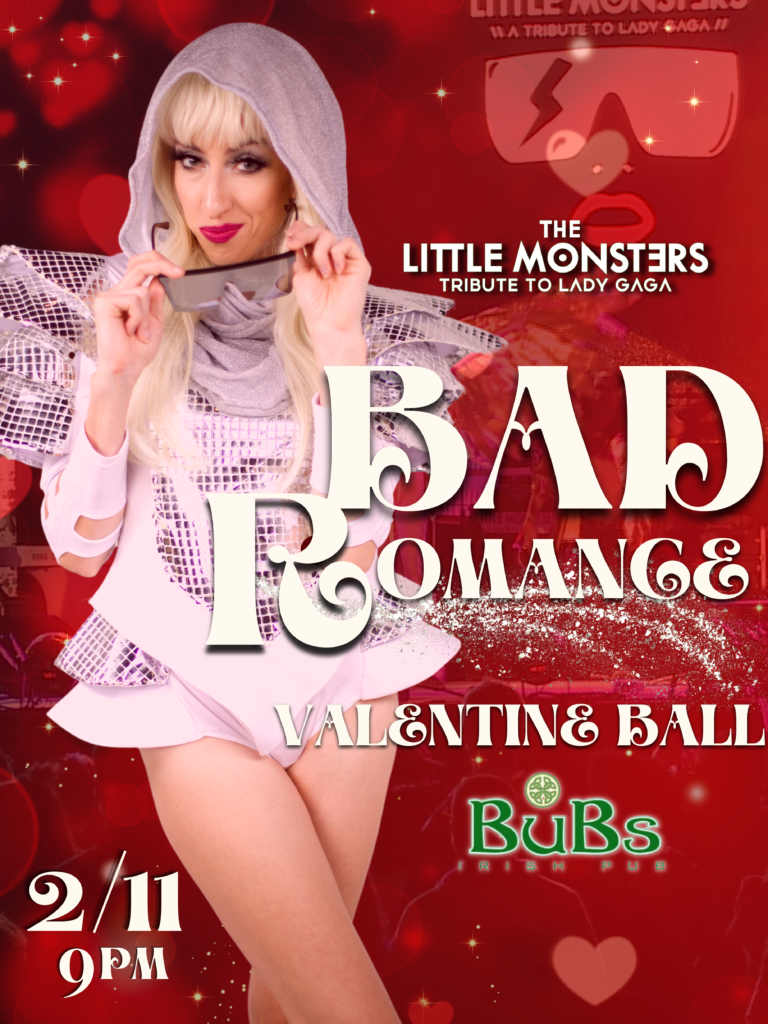 BAD ROMANCE VALENTINE'S BALL
Bub's Irish Pub Saturday, February 11th
Share the love and Marry The Night with us on Saturday, February 11th at Bub's Irish Pub at 9pm in Germantown, WI. No Valentine required to rock out to your all time favorite Lady Gaga hits – But Cupid's got a disco stick and you just might walk out with Alejandro, Roberto or Fernando!
Don't miss this unapologetic Lady Gaga showcase starring Cynthia Starich featuring award-winning dancers, larger-than-life visuals, custom costumes & dazzling stage props!
Opening DJ kicks off the evening before The Little Monsters take the stage at 9pm for a 2 hour show!
FEATURING:
AWARD WINNING PROFESSIONAL DANCERS – SUPERSONIC BAND – – DRAMATIC COSTUMES – DAZZLING STAGE PROPS – EPIC VISUALS & LIGHT SHOW – OPENING BAND
PLUS:
GET YOUR PAWS ON SOME RED LIP CUSTOM MERCH
$10 COVER
N116W16218 Main St, Germantown, WI 53022